Loading
COMPANY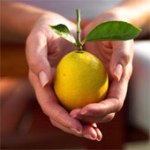 The consortium Apo Sicily is a cooperative that brings together farmers of Sicily.
It was established in 1996 by professionals who produce and market citrus '60s, the golden age of Sicily limonicoltura.
It was recognized
OP Organization of Producers
of Region of Sicily, under Reg.CE 1234/07. The
machining centers
are two, both located in the town of
Bagheria
, headquarters of the Consortium.
Carries out functions of coordination on the production and marketing of vegetables produced by its members, using the specific disciplinary made by the technical staff. The producer members
carry approximately 500 acres of orchard and horticultural
, located in the provinces of
Palermo, Trapani, Siracusa and Catania.


The products conform to various voluntary standards of quality and certification, as required by
European supermarket chains
, which by distribution channels to watch '
organoleptic qualities of excellence and healthy vegetable.

Print

Download PDF
More informations
Communications and News